Fort Lauderdale AC Expert - Fort Lauderdale, FL - 954-320-7117
In most cases, the days in Fort Lauderdale, FL area can be warm and playful. However, the cloudless blue sky and a sunny day can quickly become your nightmare if you come home to find that your AC is not working anymore! Imagine spending an entire day in the sun only to tolerate the unbearable heat and humidity at home. This is the classic recipe for a disaster! This is when most people make the mistake of calling the wrong technician and everything goes downhill from there! Should you really leave your expensive investment in to the hands of someone who doesn't know how to work an air conditioner? We think not!
Fort Lauderdale AC Expert is one and only reputed provider of AC services in Fort Lauderdale, FL area with over 20 years of experience in handling commercial and residential units. We have been the industry leaders for many years because we provide full suite of services under one roof. From AC installation to AC repair and replacement, we can do it all and that too with just a phone call to 954-320-7117.
WHY MAKE US YOUR AC SERVICE PARTNER?
Locally-owned and operated:
In 20 years that we have been in service, we have been operated by local operators with a stellar record of delivering quality work. All our services are available 24/7, anywhere in the local region.
Same-day service:
How many times have you called an AC service company in distress only to be told that the help will arrive next day or earliest in 12 hours? Can you really wait that long in the sweltering heat? But don't worry when you have Fort Lauderdale AC Expert! We guarantee you service within 30-minutes of receiving your call.
Trained and professional technicians:
AC is a complex machine and someone who doesn't have the skill or experience will not be able to do justice to it! We put all our experts through months of training, providing them with on-the-job experience so that they can tackle all kinds of problems when faced with one.
Domain-specific service divisions:
We have created domain specific teams that service residential and commercial ACs respectively. With technicians in their respective niche, we are able to customize the solutions as per our client's requirement and service all kinds of requests.
24-hour assistance provided:
AC issues can occur at anytime and this is the reason you need a support system that can take that into account. This is precisely the reason we work 24-hours a day, 7-days a week, to give repair service when you need it the most. You can also avail our overnight services for installation, repair, replacement etc.
Priced right:
We don't overcharge our customers in the name of quality services. We want all our clients to have access to quality services, without ever worrying about the price tag. We are honest and only charge you what we quote in the beginning. There are no hidden charges or surcharges in our invoice!
WHAT OUR CUSTOMERS ARE SAYING: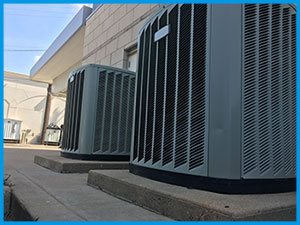 'Fort Lauderdale AC Expert was very quick to respond when my AC started acting up one night. I called them in panic because I was expecting guests. They not only came within half an hour, but quickly fixed the issue. I can never thank them enough for their promptness!' Jennifer K.
'I just love how informative these guys are! I called them for their guidance on buying an AC. They came to my house and did a full reconnaissance and helped me choose the perfect air conditioner. They also installed it for me! I didn't have to go anywhere else; it was all such a breeze.' Robert D.
Need trusted AC service in Fort Lauderdale, FL area? Call us today at 954-320-7117!