About Fort Lauderdale AC Expert - Fort Lauderdale, FL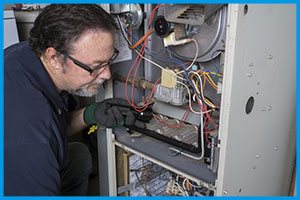 Success stories are written with sweat, perseverance, determination, and integrity and Fort Lauderdale AC Expert is no exception! When we came into business two decades ago, we were met with severe competition. We were not the only ones in Fort Lauderdale, FL area offering AC service. However, what sets us apart is the commitment towards our work, passion for serving our customers, and walking the talk. We never once overpromised and under-delivered, unlike our counterparts in the industry who were striving on it! The only reason we sustained and eventually overcame our competition was by providing high quality services at low prices. Over the years, we expanded from residential customers to commercial clients and made a solid name for ourselves as the one-stop-shop brand for all AC service requirements. So, you can call us on 954-320-7117 without hesitating.
WHAT YOU NEED TO KNOW:
The past:
Just like everyone, we started very small. A small workshop in the back of our house was what Fort Lauderdale AC Expert was 20 years ago. However, fast forward two decades and we are a fleet of mobile vans, a team of trained technicians, state-of-the-art infrastructure and the mission to help the local community.
The present:
It is our compulsion for delivering consistent service that earned has us such a trustable name. Today we are the leading providers of AC services and a huge list of satisfied clients that recommend us to their friends and colleagues.
The future:
AC industry is an ever evolving trade with no point of exhaustion. We are always improving ourselves, enhancing ourselves, and striving to be better each day. It is our perseverance that will make us the only surviving company in Fort Lauderdale, FL area that provides the best AC service at affordable prices.
MEET OUR TEAM:
Our business, just like any other, is built on a strong foundation of its people. We have the best teams and the best minds working silently and relentlessly to take this company forward. We are the trend setters of industry best practices and bring a fresh spin on how services should be delivered.
YOUR TRUSTED AC PARTNER:
Our unshakeable reputation and years of experience is what makes us so knowledgeable about the industry. There is no one that can compete with Fort Lauderdale AC Expert's work standards. We have built ourselves up on integrity, honesty, and quality of services. For us, our clients have been and will always be our top most priority. So when you come to us with an issue associated with your expensive ACs, then trust that it is in safe hands!
Don't choose unprofessional technicians in Fort Lauderdale, FL area to fix your AC when it starts showing signs of trouble. Instead, call us at 954-320-7117 and let us have a look at it!