Fort Lauderdale
The county seat of Broward County, Fort Lauderdale, is a principal city of the Miami metropolitan area and a popular tourist destination and center of trade and commerce. In a span of just hundred years the city has become a flourishing hub from a small farming community. The area gets its name from the various forts that were constructed during the Second Seminole War. The fort was abandoned in 1842 and the area remained virtually unpopulated until the 1890s. Its gradual development pertains to a rich and interesting history from 1896 to 1920s and the subsequent events transformed this city into a modern day center of growth and excellence. Today, Fort Lauderdale is a major yachting center, one of the nation's largest tourist destinations, and the center of a metropolitan division with 1.8 million people.
And leading this development in the forefront was a product of the industrial age, a product which transformed the lives of the residents and also attributed to the success and growth in a major way—air conditioners.
How ACs facilitated change?
Fort Lauderdale features a tropical rainforest climate closely bordering a tropical monsoon climate. So, for most of the year the weather is pleasant with the sun shining bright and the cool breeze soothing your senses. But in the months of May and June, the hot and sultry weather takes over making you feel uncomfortable and sweaty. With the invasion of concrete culture to accommodate the large growing population, staying indoors also makes you uncomfortable and claustrophobic. However, with the introduction of ACs in the 1950s to the homes of the residents, life became easier, cool and comfortable and in this way facilitated the boom in the development of the city.
Caring for your Air conditioners
Henceforth, the AC industry is growing in leaps and bounds and there are many companies out in the field who are trying to take advantage of the naive customers, giving them false recommendations, carrying out unnecessary repairs or charging them unfairly. The good news is that, now, you have a choice and that is Fort Lauderdale AC Expert! With us you are guaranteed the best of services without deceit. We are committed to serve our clients in the best possible way working towards making your ACs run efficiently. You can trust our skilled technicians for honest and reliable AC services.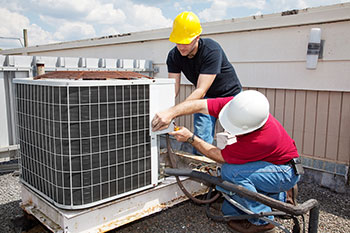 You can call upon us for:
Installation of new AC units
Replacement of old ACs
On time Maintenance
Repairing and fixing
Improvement of indoor air quality
Duct layout plan
Refilling of refrigerator gas
And more
You can avail our services by dialing 954-320-7117 in the following zip codes:
33312